Say hello to VNET Fiber Smart WiFi
With Plume Adaptive WiFi™ you get great services that transform your smart home experience – all delivered from the cloud and enabled by Plume's beautiful SuperPod™ WiFi access points. Walk room-to-room on a FaceTime call, stream your favorite 4K content or download a large work file - all at the same time. Using breakthrough cloud-based technology powered by AI, Plume provides you with full-strength, uninterrupted connectivity where and when you need it.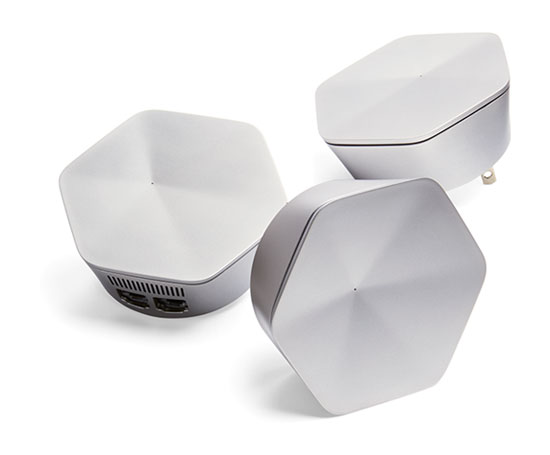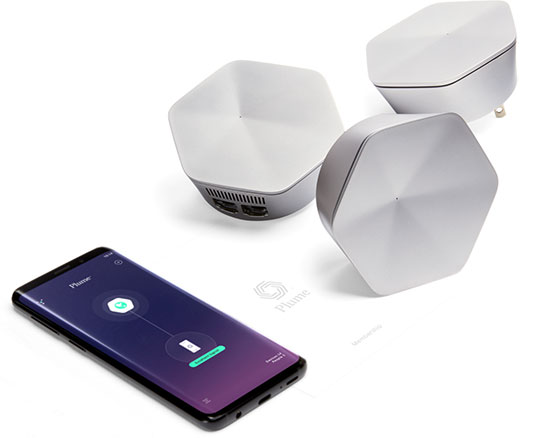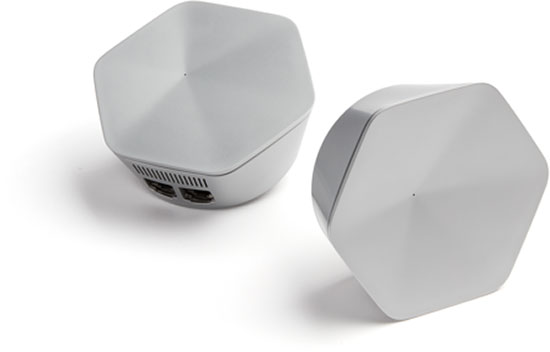 AI Security™
CYBERTHREATS ARE EVOLVING. SO ARE WE.
Online Protection
Plume filters out suspicious content as your devices connect to the Internet, providing you with real-time threat protection against crypto-mining, ransomware, malware, viruses, botnets, phishing attacks and more.
Advanced IoT Protection™
Plume identifies all your connected devices and continuously monitors them for suspicious activity. If a device is compromised, Plume quarantines the device, preventing the threat from spreading to rest of your connected devices.
Plume membership
VNET Fiber brings you Plume membership - a smart home super bundle featuring:
Plume Adaptive WiFi™

– Fast, reliable, consistent Internet throughout the home
HomePass®

– Parental controls and guest access with unparalleled capabilities
AI Security™

– Safe and secured devices, worry-free browsing, no advertisements
Plume Motion™– Be alerted to movement in your home, with a new kind of motion detection system that doesn't need cameras – just your existing wireless devices.
All available at the touch of a button through the highly-rated Plume app.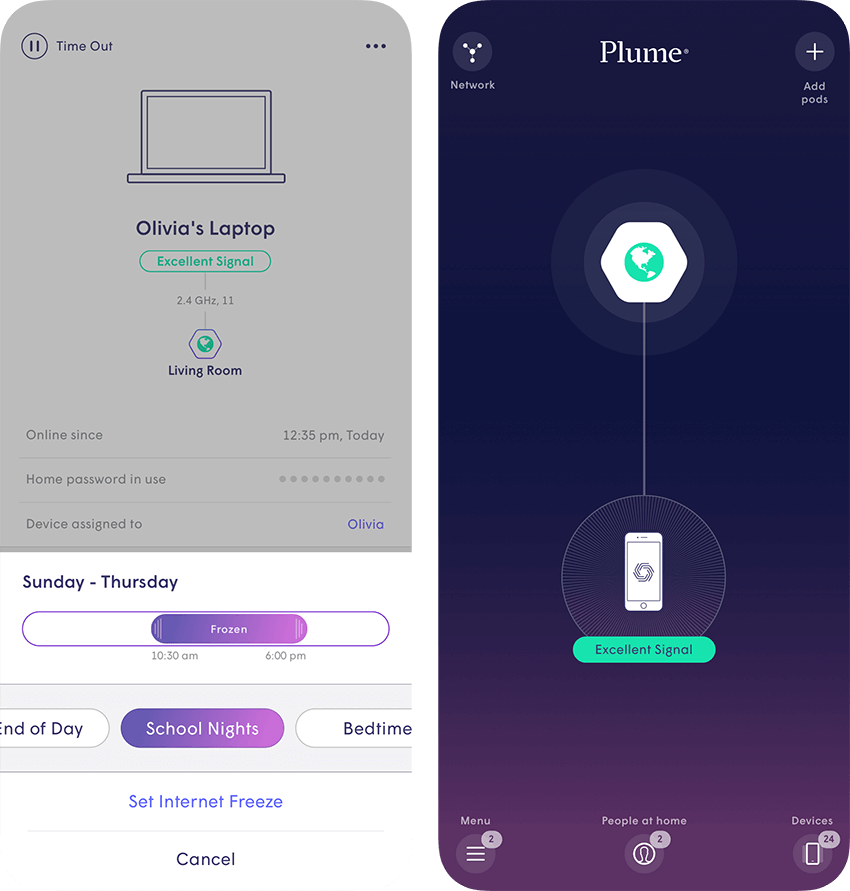 1 PLUME SUPERPOD™
FREE - $0
/ mo.
Tri-band, tri-concurrent radio operation
Network Firewall to protect your devices.
+1 PLUME SUPERPOD™
$5
/ mo.
Tri-band, tri-concurrent radio operation
Network Firewall to protect your devices.
Limited Guest Access
Create custom passwords for each guest and then choose which connected devices—like printers, TVs, security cameras, or thermostats— they can access to make them feel instantly at home.
Internet Only Access
Devices with Internet-only WiFi passwords will only be connected to the Internet and not any of the connected devices in your home.
Parental Controls
Make the internet a safer place by managing the type of content that each device or profile can access. Additionally, approve or block specific websites per device or profile to keep your family safe.
Internet Freeze
Going offline is sometimes a good habit! Schedule an Internet freeze, give a time out to a specific device or person and monitor their levels of Internet usage.
Getting smarter all the time
Unlike other mesh network systems, Plume continuously learns about your Internet needs and performs advanced self-optimisations, allocating capacity to devices that need it most. And it gets better each day!
Whole-home coverage
Add extra SuperPods depending on the size of your home.
HomePass®
Give full home WiFi access to people you implicitly trust. This will allow their devices to interact with all other connected devices in your home.
Specs for the Nerds (like us!)
Wi-Fi and Ethernet Interfaces
Wi-Fi Interfaces
4x4 MIMO 802.11a/n/ac 5GHz Radio 1
2x2 MIMO 802.11a/n/ac 5GHz Radio 2
2x2 MIMO 802.11b/g/n 2.4GHz
Tri-band, tri-concurrent radio operation
5GHz MU-MIMO with Beamforming
Channel Bandwidth
5GHz
20/40/80 MHz
2.4GHz
20/40 MHz
Channels
5GHz
36 to 48, 149 to 161
2.4GHz
1 to 13
DFS Channels
52 to 64, 100 to 144
Region Dependent
Ethernet
Dual 100/1000Base-T Ethernet with autosense WAN or LAN configuration
IoT Radios
Networking and Connectivity
Networking Modes
Auto-sensing Router or Bridge mode
Firewall and Networking
NAT, DHCP server, UPnP, client IP reservation, port fowarding
Home SSIDs
Managed 2.4 GHz and 5 GHz single SSID
Guest Access
HomePass® single network SSID with multiple unique passwords
Security
Authentication
Encryption
Size and Weight
96mm W x 87mm H x 36mm D Not including plug
Weight
Power
Power Supply
100 to 240VAC, 50 to 60Hz
Power Consumption
4.5W Standby
10W Average
15W Maximum
Plug Type
Environment
Operating Temperature
Operating Relative Humidity
Storage Conditions
-20ºC to 70ºC
10% to 90% (Relative Humidity)